4-Channel Digital Lab Timer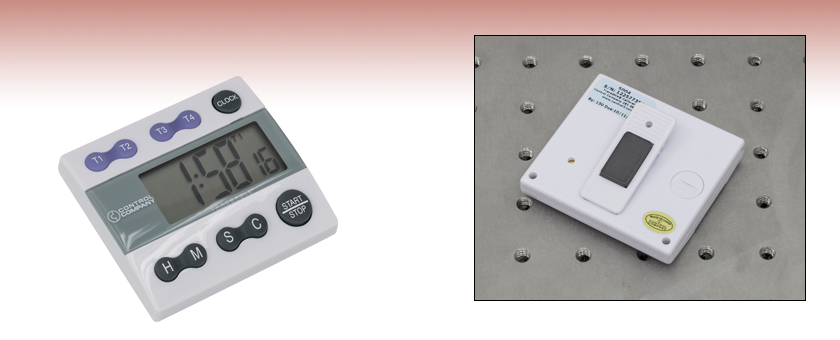 4 Timer Channels, Each with 100 Hour Countdown
Includes Clock, Stopwatch, and Time-Out
Large LCD Display
CDLT4
Magnetic Backing

Please Wait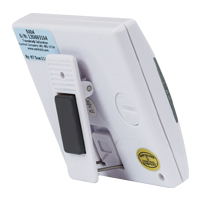 Click to Enlarge
The Digital Timer Shown Standing Using the Built-in Kickstand
Features
4 Timer Channels, Each with 100 Hour Countdown
Large LCD Display
Includes Clock, Stopwatch, and Time-Out
Battery Operated with 1.5 V Button Battery (GPA76)
This advanced timer, with a large, 19 mm LCD screen, features four separate timer channels. Each channel can be set to count down from 1 second to 99 hours, 59 minutes, 59 seconds. When the timer reaches zero, a high-decibel alarm will sound for 1 minute and the timer will begin counting up, measuring the elapsed time.
Each channel can be used as a stopwatch or countdown timer. The four channels can be operated independently of each other and used in any combination of functions. The unit also displays the time of day.
The unit can be mounted using the magnetic strip in the back, attached using the clip, placed on a desktop using the dropdown kickstand, or attached to a lanyard through a hole in the clip.
Each timer comes with a certificate from an ISO 17025 calibration laboratory accredited by A2LA to indicate instrument traceability to standards provided by the National Institute of Standards and Technology.