Stocked items continue to ship same day! Lead times for out-of-stock items may be
longer than usual due to supply chain disruptions resulting from COVID-19.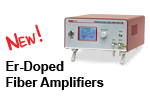 Independence Day Closing
Please note that in observance of Independence Day, our Newton, NJ facility will be closing at 6 PM EDT on Friday, July 1st, with a same-day shipping cutoff of 4 PM EDT for Ground and 4:30 PM EDT for all other delivery methods. We'll be open our usual hours on Saturday and closed on Monday, July 4th. All orders placed after close of business on Saturday will be processed when we reopen on Tuesday, July 5th.