Stocked items continue to ship same day! Lead times for out-of-stock items may be
longer than usual due to supply chain disruptions resulting from COVID-19.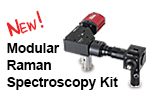 Holiday Closing
In observance of Thanksgiving, please note that our US offices will close at 6 PM EST on Wednesday, November 24th and reopen on Saturday, November 27th at 9 AM EST. All Ground (Priority) orders placed by 4 PM EST (4:30 PM EST) on Wednesday will ship same day.