View our Upcoming Tradeshows
Thorlabs' Virtual Tradeshow is home to all of the products that we feature at our tradeshows that are still in development or not yet available for purchase through our website. If you have any questions or suggestions about our products in development, or want to know more about anticipated availability dates, please contact Technical Support.
We also feature many of our 12,000 catalog products in our tradeshow demostrations. For information on these products, you may browse by product category or use the search bar at the top of the page.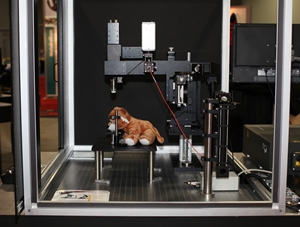 B-Scope Multiphoton Microscope
As Seen At:
During multiphoton microscopy experiments carried out in living animals, the relatively tight space constraints of traditional microscopes often bring complications for experimental apparatus that need to be coupled to the animals. Thorlabs' B-Scope offers a unique solution to this problem by providing over 10" (254 mm) of coarse travel in the Z-Axis giving ample space below the objective. The B-Scope also offers fine positioning control through an optically encoded, closed-loop feedback system.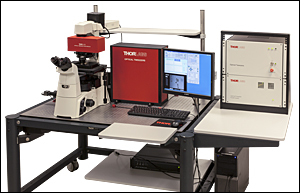 Optical Tweezer System for Standard Microscopes
As Seen At:
Photonics West 2013
BiOS/Photonics West 2012
Thorlabs' new Optical Tweezers System for commerical microscopes provides microscopists with a tool for trapping and manipulating microscale objects. This system is designed for users who desire an out-of-the box optical tweezers solution for microscopes. Systems are available with or without a microscope, depending on the requirements of the user.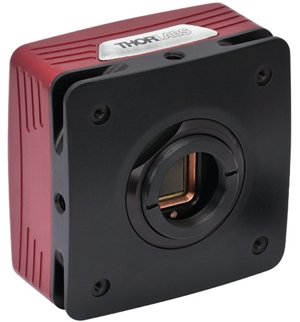 Scientific-Grade Cameras

As Seen At:
BiOS/Photonics West 2013
Neuroscience 2012
Thorlabs is pleased to introduce a line of scientific-grade CCD cameras. These 1.4 and 8 megapixel cameras are specifically designed for microscopy and other demanding scientific imaging applications. We are also developing a whole-slide imaging system utilizing our new camera technology, which is capable of imaging a 15 mm x 15 mm area at 20X in 90 seconds.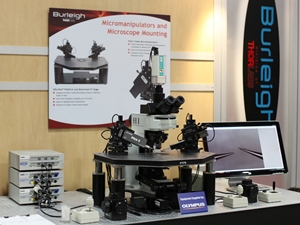 Burleigh Micromanipulators
As Seen At:
Neuroscience 2012
Cell Bio 2011
Burleigh is a world leader in manufacturing a wide range of manipulation and precision motion control equipment for applications within the life science market, including patch-clamp systems, piezoelectric micromanipulators, and high-stability microscope mounting solutions. Their products have enabled ground-breaking biological research in cellular manipulation, electrophysiology, and in vitro fertilization.
Burliegh products may be ordered by contacting Thorlabs' Imaging Sales Team.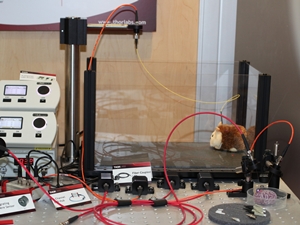 Optogenetics
As Seen At:
BiOS 2013
Biophysics 2013
Neuroscience 2012
CLEO 2012
Photonics West 2012
Thorlabs is developing a line of optogenetics equipment using our extensive fiber optics portfolio and expertise. We currently offer a large selection of cannulae, fiber-coupled LED light sources, fiber-coupled laser sources, and custom patch cables. Additionally, we are developing additional specimen interconnection hardware, including custom made rotary joints and cannulae.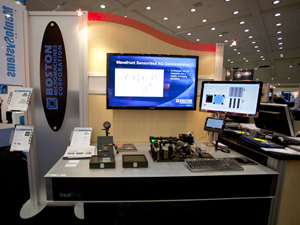 BMC Wavefront Sensorless Adaptive Optics
As Seen At:
This demonstration illustrated how wavefront sensorless adaptive optics (AO) systems can be integrated into a variety of imaging modalities. Using a hill-climbing algorithm to correct wavefront errors, this AO setup featured a mounted LED illumination source, a CMOS control camera, and an advanced MEMS-based deformable mirror developed by Thorlabs' strategic partner Boston Micromachines Corporation (BMC).